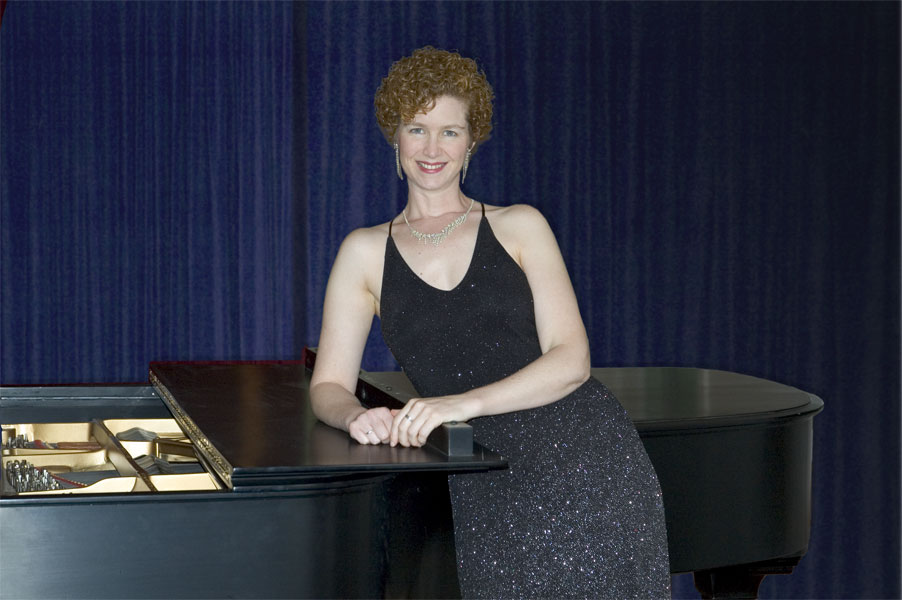 Diana Leigh has been performing for over 25 years. She has a purity of tone, a swinging sense of phrasing, and a sparkling stage presence. Her background includes blues, rock, folk, country, reggae, and a'capella, but her heart is in the jazz standards of the 20's through the 50's. She has studied with voice teachers Gordon Cook and Marty Heresniak.
Born in Manhattan to jazz trumpeter John Glasel, Diana grew up in the creative hotbed of Woodstock, NY, where music was "a way of life." She was also involved in theater during those formative years. Moving to Ithaca in the late 1980's, Diana has been in a number of groups over the years including The Little Big Band, The Blue Blazers, Sugar Moon, The Riveters, and The UnderTones, as well as under her own name as bandleader.
Diana and her previous dance band 'Crazy Rhythm' appeared regionally for over a decade, delighting audiences in Baltimore, DC, Philadelphia, Boston, and Hartford, as well as all over New York State. Her swing band is considered a "dancer's band" because it is led by a veteran swing dancer. Diana has been dancing for over fifteen years. For six years she was a member of The ExtravaDancers, a semi-professional swing dance performance troupe. She taught jitterbug for a few years, and has been active in the Ithaca Swing Dance Network for over two decades, helping to bring dance events alive in the region. Her band's repertoire is tailor-made for dancing: song length, tempi, mix of tunes…. she knows exactly what dancers need and want.
Many illustrious musicians have backed Diana, among them George Reed, Bernie Upson, Tony Miceli, John Hyde, and Rich Syracuse, to name just a few. She is currently based in Ithaca, NY.
Photo by Judy Glasel