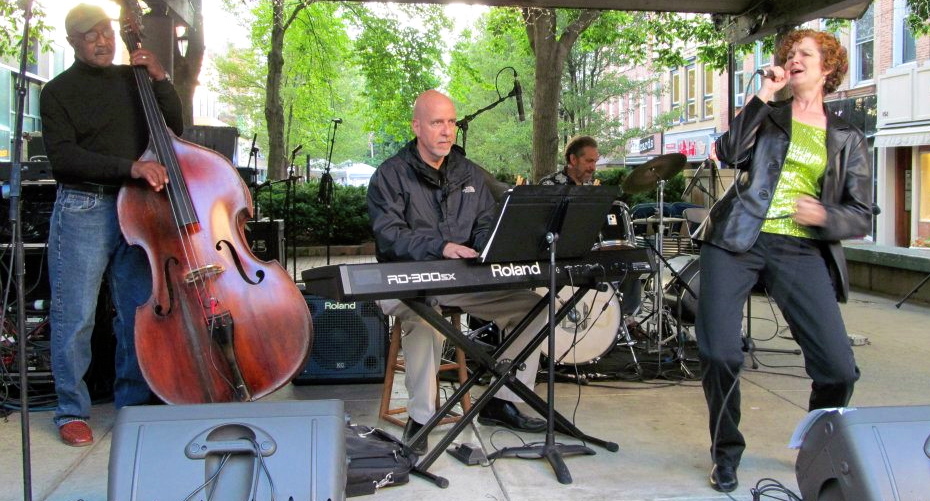 Diana Leigh Duo or Trio – with guitar or piano as duo, acoustic bass added for trio
Diana Leigh with the Firefly Trio – A talented act on its own, the Firefly Trio is Kevin Jones on guitar, Seth Carrithers on acoustic bass, and Keith Evan Green on drums. They play some great originals and nice interpretations of standards; it's always a pleasure to sing with them!
Diana Leigh & the Shorty Georges – a quintessential five-piece swing-dance band that's been delighting dancers in the Ithaca region for several years. Their ebullient shows are bursting with swing standards, blues, and lesser-known gems crafted into cool arrangements. Their joyous jazz will lift your spirits and create a swinging soundscape for any soiree!